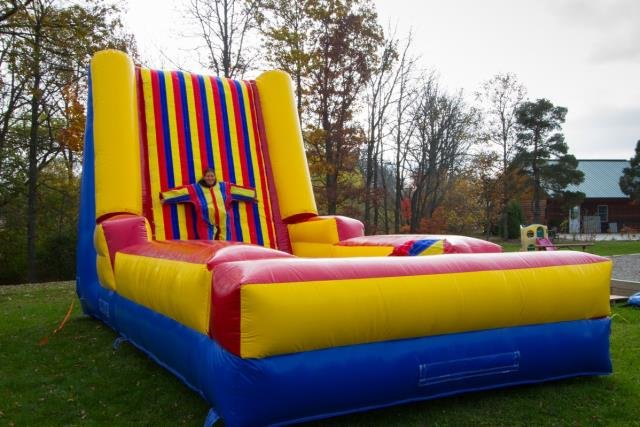 Description
Suit up, Run, Jump and STICK!! The Velcro suit and sticky wall will join and you are stuck in whatever position you hit it.
The laughter and fun never stops as you attach to the wall over and over again in all different positions from vertical to horizontal it's all up to you. This unit is very popular for kids to adults. There are different size sticky suits that come with the unit to keep the utilization rate high. 23' L x 13' W x 14' H
Specifications
Size (Length x Width x Height)
25 x 13' x 15'
Recommended Ages
Any
Max weight capacity (per person)
200 lbs.
Max number of occupants
N/A
1-Day Rental Rate (6 hrs)
Requires (1) separate 20 amp outlets
Down payment required to reserve (goes towards rental fee; NOT extra)